Private Health Visiting Service 
Professional support & guidance in all areas of health and child development from new-born to age five
---
What our Private Health Visiting Service can do for you…
Covid-safe face to face home visits. These will support you with all aspects of parenthood and child development https://www.thehealthvisitor.com/index.php/antenatal-and-postnatal-services/

Sleep 

Brain Development; understanding play and building resilience.

Breast and bottle feeding. This can be a one to one assessment to uncover any potential issues effecting mums ability to feed well.

Mood assessments and support with post-natal depression and anxiety.

Weaning.

Toilet training.

Challenging behaviours.

Development and what to expect.

Returning to work.

And any general concerns.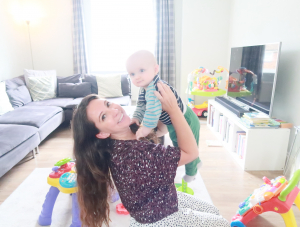 Your own Private Health Visitor 
Louise can arrange a home visit for whenever you choose. She can fit around your work schedules and other commitments, meaning that both parents can be present for the visit.
Furthermore, Louise can make referrals to your GP and all other NHS services just as your NHS Health Visitor would.  These can include: tongue tie clinics, dermatologists, dietitians, nutritionists. As well as; physiotherapists, speech and language therapists and paediatricians.
 Louise's true passion lies with supporting mums on their breast feeding journey.  Louise is highly trained in all aspects of breast feeding. During her career as a Health Visitor with Dorset Health Care, she held the title of 'Dorset's Breast Feeding Champion'
No question is too silly and Louise's approach is non-judgemental and supportive ensuring you are given the most up-to-date, evidenced-based information.
Louise is able to make referrals to your GP and all other NHS services just as your NHS Health Visitor would be able to do. These include tongue tie clinics, dermatologists, dietitians, nutritionists, physiotherapists, speech and language therapists and paediatricians